Author: Louise Cypress
Narrators: Reba Buhr, Alexander Cendese
Length: 5 hours 24 minutes
Series:
The Puritan Coven Series, Book 2
Publisher: Tantor Audio
Release date: Jan. 29, 2019
Genre: Paranormal Romance; Young Adult


An all-girls vampire camping trip turns deadly when a Sasquatch hunter is accidentally killed.

All Esma Siban wants this summer is to stay out of her stepmother's way. When her stepsister, Morgan, suggests a road trip to Oregon to visit a friend from high school, Esma jumps on the idea. A camping trip sounds like the perfect way to help Esma recover from breaking up with her boyfriend. But when Esma and Morgan encounter a stalker, Esma's fangs come out.

The death of a Sasquatch hunter wasn't on their itinerary. A terrified Esma is unsure what to do next, so she texts her ex-boyfriend for help.

Chase Wheeler feels like the biggest fool on the football team. The entire time he was dating Esma, he had no idea she was a vampire. In high school, Chase did exactly what Esma told him to. He let Esma plan their dates, pick his wardrobe, and even pack his lunches. Now, Chase has a month left before he starts college to forget the girl who froze his heart.


When Chase lands an internship on the popular radio talk show Fred Head, he finds his voice and charts a future that doesn't involve domineering girlfriends. But all it takes is one text from Esma and Chase runs back to her waiting arms. Chase finds the courage to tell Esma that he's through with being bossed around right when Esma realizes she desperately needs Chase's input.

The only way home from this camping trip is to be bitten or smitten.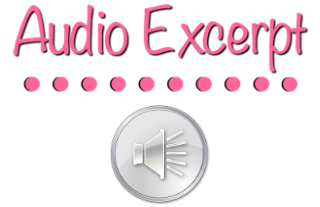 Louise Cypress believes in friendship, true love, and the everlasting power of books. She has never met a vampire or a mermaid, but she has been to a Love Sucks concert on Valentine's Day. She can often be found curled up with a romance novel on Saturday night, diet soda in hand, secretly wishing bustles were back in fashion. Louise is from San Diego, California, where the beach is crowded and summer is immortal.

Reba Buhr grew up in the Pacific Northwest and now lives in Los Angeles, working in theater, film, and television. She has degrees from Occidental College in theater and classical voice. Reba began recording audiobooks in 2012 and has turned her love for performance into a passion for narrating characters that jump off the page. Reba is an accomplished voice actor and has lent her voice to many commercials, video games, and animated projects, including Popples and Knights of Sidonia for Netflix, Toonami's Hunter x Hunter, and Zagtoon's Zak Storm.

Alexander Cendese is a New York–based actor/narrator whose credits include roles on and Off-Broadway, in films, and on popular television shows, including Law & Order: SVU and All My Children. He holds a BFA from the Carnegie Mellon School of Drama.

I received this audiobook as part of my participation in a blog tour with Audiobookworm Promotions. The tour is being sponsored by Louise Cypress. The gifting of this audiobook did not affect my opinion of it.
As you may remember, I enjoyed reading Bite Me, so of course when I saw an opportunity to join in and listen to Hunt Me, I took it! This book was an easy listen, at just over 5 hours. I listened to it in one day.
I really liked the Esma/Chase side of the story. The flow is very steady and the excitement slowly increases so by the end, I was so ready to know what happened! Had I been reading the book instead of listening, I would have sped read or flipped to the end to know what happened immediately. Because I like to spoil things for myself! I loved Barney, and I hope he makes an appearance in Slay Me. I liked that Gwen made an appearance and we could find out how she is doing.
The narrators, as usual, were amazing. I really like what they bring to the story. They really suck the listener in. Cypress really sucks the reader/listener in from the very beginning. I am going to be sad when I finish the series and have nothing else to listen to.
Q&A with Louse Cypress, author of HUNT ME
Question One: HUNT ME is about an all-girls vampire camping trip that goes wrong when a Sasquatch hunter is accidentally killed. What made you want to write about a camping trip?

Louise: I was a Girl Scout growing up and some of my best memories are of being outdoors. Now that I'm grown up, I'm a Girl Scout leader. I still love camping, especially in my pop-up camper. When I first started writing HUNT ME it was winter, and a camping trip in Southern California—even a fictional one—sounded like a lot of fun.

Question Two: HUNT ME is a second-chance romance. What's different about writing a second-chance romance versus a normal girl-meets-boy plotline?

Louise: In a second-chance romance you're dealing with two characters who used to be in love but who have messed things up. In Esma and Chase's case, Esma kept the fact that she was a vampire from Chase for two whole years. Chase can't handle dating a liar, and he's not so sure about dating a vampire either. The fun thing about writing a second-chance romance is that letting the characters come to terms with their past mistakes, and also recognize their deep love for one another.

Question Three: One of the funniest characters in HUNT ME is Barney the Sasquatch. How did you create the character of Barney?

Louise: I wanted Barney to be sentient, but not human, so I thought about him as if he were a really smart Labradoodle. Barney's big, furry, and smelly, but he's also adorable. When the girls are in danger, Barney will do whatever it takes to protect them.

Question Four: Are there more books in The Puritan Coven?

Louise: HUNT ME is the sequel to BITE ME, which is about a nerdy high school senior who transforms into a vampire vixen with a bloodlust for prom. SLAY ME follows HUNT ME and is about a bad-boy vampire who falls in love with a slayer's daughter. All three books are stand-alone novels with no cliffhangers, but they incorporate the same cast of characters. Tantor Media is producing the audiobooks for the entire series.

Question Five: Is Louise Cypress your real name?

Louise: My real name is Jennifer Bardsley and a lot of people know me online as The YA Gal. I own of the largest Facebook pages devoted to young adult books that's not associated with a publisher. Every Tuesday on

The YA Gal

readers have an instant book club called #TakeALookTuesday where they share pictures abou what they are reading and chat about books.
Would Vampires Camp or Glamp?
By Louise Cypress
I am obsessed with tent trailers. There, I said it. Unlike the rest of my family, I hate sleeping on the ground, even in a super expensive tent from REI. That's why when I wrote HUNT ME, the second book in The Puritan Coven series, I gave Morgan, Esma, and Cassandra a tricked-out tent trailer.
HUNT ME is about an all-girls vampire camping trip that goes hilariously wrong when a Sasquatch hunter is accidentally killed.
The cool think about pop up trailers is they are like magical houses that only appear at certain times. Most of their lives are spent collapsed into an 8 x 8 foot box at the side of your house. But then, when the weather is just right, you hitch the trailer to your truck or SUV and head off for adventure.
It took me years to convince my husband that we should buy a tent trailer. Now that we own one, we have camped all over Washington State, Idaho, British Columbia, and Alberta. Unfortunately, we haven't seen any vampires or Sasquatches…yet.

Giveaway: $30 Amazon Gift Card
The Puritan Coven Series Giveaway: $30 Amazon Gift Card
https://js.gleam.io/e.js

BOOK ONE
Mar. 7th:
Mar. 8th:
Mar. 9th:
Lilly's Book World
Mar. 10th:
Mar. 11th:
Mar. 12th:
Mar. 13th:
WonderlandiansBooks (Review)
BOOK TWO
Mar. 14th:
Bookworms Corner Blog Spot
The Book Junkie Reads . . .
Mar. 15th:
Mar. 16th:
Mar. 17th:
Mar. 18th:
Mar. 19th:
Mar. 20th:
Ebook Addicts
BOOK THREE
Mar. 21st:
Mar. 22nd:
Mar. 23rd:
Mar. 24th:
Mar. 25th:
The Book Addict's Reviews
From the TBR Pile
Mar. 26th:
Mar. 27th: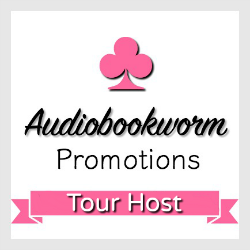 ➜Sign up as a host here