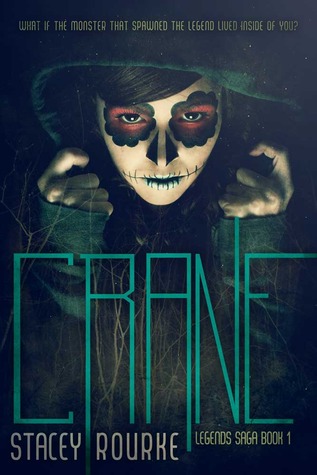 Overall Rating: 4.75
Goodreads Rating: 5
Rating Breakdown:
Originality: 5

Genre based ratings:

Fantasy: 5

Paranormal: 5

Horror: 3

Retellings: 5

Character Development: 5

Plot: 5

Narration:  5
I received this audiobook from Audiobook Blast (dot) com for free in exchange for my honest review. This review is my own opinion, I have not been paid or bribed or blackmailed into giving it.
I want to point out, if this is the first review you have ever read of mine, that I do not write *book reports*. I feel that you can read the synopsis of the book on Goodreads, Amazon or Audible, and get a really good idea of what the book is about. My reviews are my opinions, thoughts and feelings, what I liked and what I disliked about the book, or in case of audiobooks, about the narration as well. I try not to give away spoilers, but in some cases, I can't always help it. If I am going to give a spoiler, I try to state that I will give a spoiler. I do try to give clear cut examples when necessary when explaining my opinions or thoughts.
Originality:
Where do I even start in this review? It has been a while that I listened to a book that was so captivating in a way that had me completely enamoured that I wanted to listen to it until I was finished. In one sitting. Whether I was working or not, cooking dinner, washing dishes, cleaning my house. It did not matter.
Stacey Rourke writes beautifully. I liked that it bounced from past, with Ichabod,  to present, with his heir, Ireland. At first, the bouncing back and forth threw me off, but as the plot kept thickening, it began to make sense. Rourke takes the story we all know and creates this magnificent retelling into events that relates it to Ichabod's heir who happens to end up in Sleepy Hollow after a miserable break up. As Ichabod's story's timeline continues, it relates Ireland's present storyline, and then the big  AH-HA! moment occurs, and I felt like I couldn't listen fast enough!
As far as where it lines up with other books in the same genre, this is a great retelling. I think, in my opinion, you shouldn't mess with a classic, because it is a classic for a reason. Rourke did something absolutely amazing with Crane, however, so I had to give it a 5 star rating in the retelling section of my rating breakdown (above). Another top rating for Goodreads is that it is classified as horror, and I cannot fully see why. Yes, I guess in some aspects I can understand why it would be horrorish, but to be a "top" genre listing, I would have expected more "horror". There was really only ONE big scene that was "gruesome", even though there are multiple deaths/murders in the book (without giving anything away, as a reader/audience member, you are only present truly for two of the deadly events, but you only know who the Headless Horseman/Haitian is for one of them). I just dont classify that as "horror." When I think "horror," I think early Anita Blake Vampire Hunter by Laurell K Hamilton that caused me to lack sleep at night. Or, in it's day, H.P. Lovecraft stories. I felt the death in this book was just as exciting as the rest of the story, and when the audience finds out the AH-HA, "whodunnit" moment, it becomes that more exhilarating, because, me personally, I didn't expect it or see it coming.  In line with other fantasy and paranormal genres, Crane has enough fantasy and paranormal aspects to keep the reader enticed and enjoy and it deserves a 5 star rating.
Character:
I think there was excellent character development throughout the entire story. Each character had their own weaknesses and growth. Ireland went through a horrible breakup, in many books these days, a 24 year old female would have sulked around feeling sorry for herself, but not Ireland. Ireland Crane got herself a new 'do, a kickass new tattoo, a new job, moved to a new town and started a new life. Of course, her life wasn't exactly what she was expecting. The town was sketchy and deaths started happening the moment she got there, but hey, it sure beats the life she left! Right?! I mean, a couple days after she moves in, her landlord is beheaded, she throws coffee on a really hot "maintenance man"/property owner, nearly gets fired from her job, meets the Rip Van Winkle, discovers the Horseman is out to get her AND her cheating ex fiance hunts her down trying to convince her she needs to get over seeing him sexing up on some fluzey in their bed. Ireland Crane is pretty badass in my book. And I barely even scratched the surface. However, even if Ms. Crane is the main character, she is not the only character. I couldn't really find any flaws in the the development or character sketches of any of them. I felt each character played their importance. There weren't really any "unnecessary" characters or character interactions.
Plot:
Crane starts out on the ground running. I can't really think of a time where it was ever slow. There wasn't ever really a dull moment where I was looking at the watch, thinking to myself, when is this book going to be over? All I kept thinking is, "Is Raven on Audible yet?". (Which it is not by the way….however, the first 3 books in this series is out in book format).  The entirety of this book keeps a pace that is steadily increasing and does not taper off. It ends exactly where you expect book to begin, with the Raven stating "Nevermore." So I am extremely excited. It is one of those books I want everyone to read or listen to! I gave the plot line a 5 star rating for the fact that 1) I didn't get bored. 2) It kept a fast past. 3) It not only keeps your interest, but it continually peaks your interest. Rourke keeps introducing characters, items, stories, etc that you want to find out more about. 4). This book is not that long. For the audio version, it is 8 hours in length. I just listened to another audiobook that was the same length and it took me over a month to listen to. I finished it a couple of weeks ago, I am still not done with the review. I started this book and finished this book, within a couple of days (unfortunately, life happens sometimes and I can't read or listen as much as I would like). I finished the book about 10 minutes ago and this review is almost finished. That is how much I enjoyed this book. If an 8 hour book takes me 30+ days to listen to and another 2-3 weeks to attempt to finish a review, then it probably isn't going to have a high rating, but if an 8 hour book takes me a couple of days, and I finish the review the exact same day I finish listening? Then I probably absolutely loved it.  🙂 That is a good plot line if you ask me. An author that can keep you that engrossed in a story, is worth a listen or read.
Narrator:
I fell in love with Karen Krause. This was my first book of hers, and I do hope it is not my last. She brought every character to life. She has a true talent for voices. Each one was significantly different, that you would think it was an "all cast" production. She delivers each snarky punch line to it's fullest extent. I loved her so much, I told her on twitter, just so she knows. I appreciate that Mrs. Krause was kind enough to provide this audiobook for free.  I look forward to the remainder of this series, and I may need to go hunt down other books she has been a part of bringing to life!
Overall:
Finally, my last words that I will leave with you. I know this review seems weird, compared to some of my others that I have written in the past, but I just don't want to give anything away. The Headless Horseman has really never been one of my favorite stories. Truly. I remember seeing the cartoons when I was younger, and I am familiar with the story. But it was never my favorite. I haven't even seen the Johnny Depp version (which, by the way, I got a chuckle out of the reference in Crane). Ms. Rourke has made me want to give the Horseman a fair chance. She made me want to get to know Ichabod and Katrina the same way she has allowed me to get to  know and love Ireland and Noah. So that has to say something, right? Also, the covers of these books are GORGEOUS!!!!!